Story
The Art of Entrepreneurship
An Entrepreneurial Pioneer
Tom Breitling has made a living out of dreaming big and working hard to live out his dreams. Originally slated to become the next Bob Costas, Tom's entrepreneurial career begins with a passion to transform the world and a big idea that would become one of the largest and most influential travel agencies online. Now as founder and CEO of Breitling Ventures in Las Vegas, NV, Tom leverages his entrepreneurial vision to invest in the innovation of tomorrow by seeking the next great ideas of today.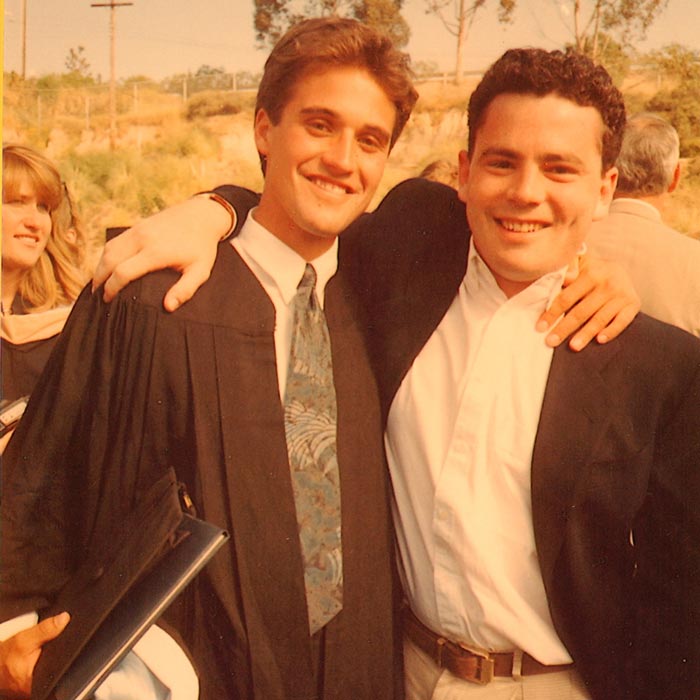 Transforming a small startup into a multi-million-dollar enterprise was just the beginning. After striking a $100 million deal to sell their company, Travelscape, to Expedia back in 2000, business partners Tom Breitling and Tim Poster went on to become the youngest casino owners in Nevada by purchasing the storied Golden Nugget casino in Las Vegas. Since then, Tom has been investing in people and inspiring the ingenuity of the next generation of entrepreneurs now and well into the future.
Failure is common and acceptable.
Don't be afraid to fail.
From the University of San Diego to Las Vegas, from online travel to casino ownership and online gaming, see below for the timeline of events.